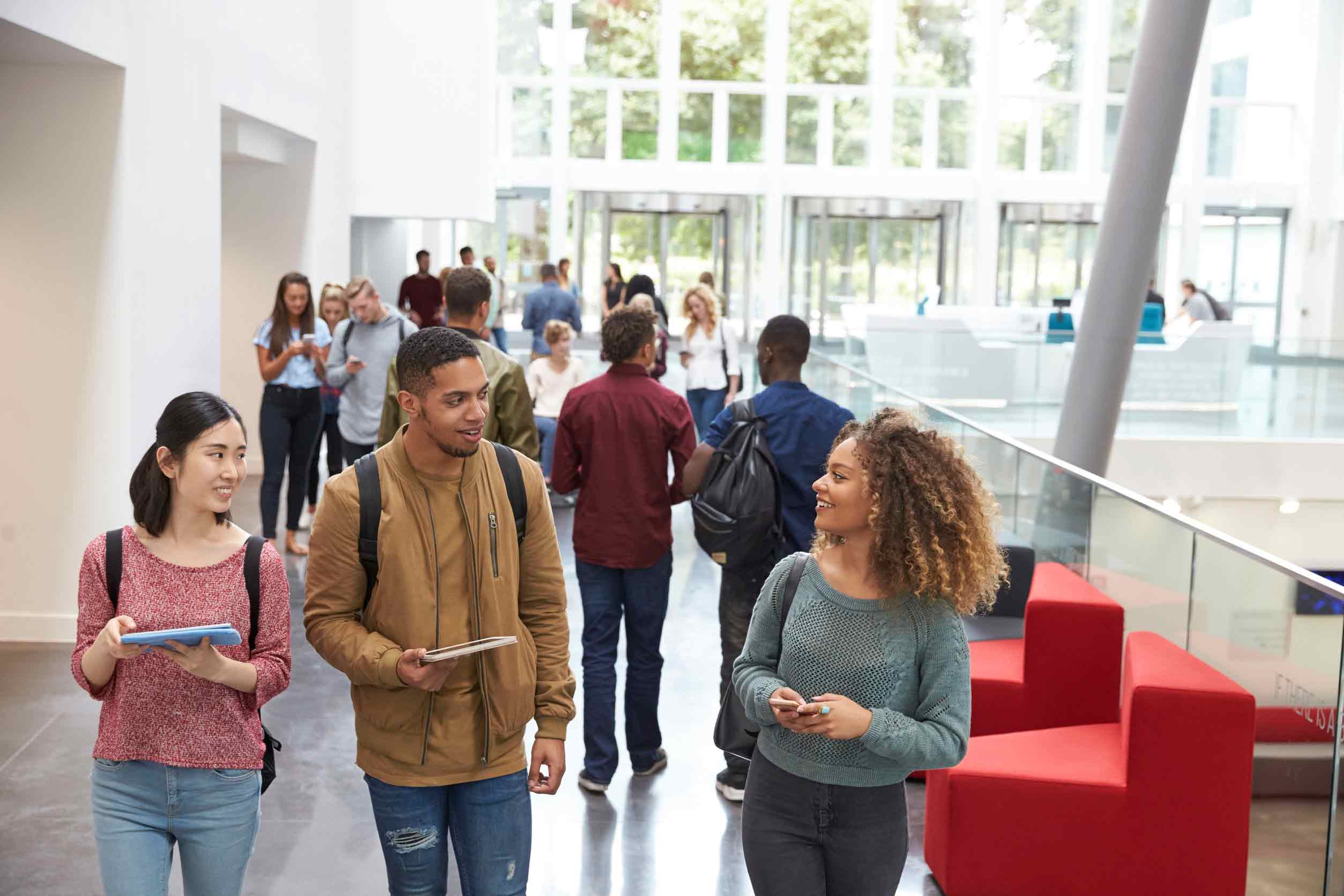 What To Expect In Education Marketing for 2019
With the evolution of technology and consumer behaviors, Universities and Higher Education Institutions are entering a new phase of Digital Marketing. Like other industries, educators must embrace these changes and find ways to leverage them in their marketing campaigns to stay competitive. As we embark into 2019 and reflect on the marketing trends in 2018, we can see those trends that will continue to grow and those that are just starting to take hold. Here are five Education Marketing Strategies to not only look for, but to incorporate in your 2019 marketing plan.
1) Institutions Are Investing In Their Marketing Initiatives
Leading officials with today's Higher Education Institutions now recognize that they will be left behind if they fail to invest in their marketing initiatives. Prominent institutions are hiring CMOs for the first time in their history in an effort to gain traction in an increasingly competitive market. They are budgeting far more money for technology and marketing tools to increase efficiency and support across the entire enrollment lifecycle.
According to The CMO Survey's recent report, education marketing budgets represent 12% on average of the institution's total revenue. This allocation is the second highest marketing spend as a percentage of revenue across all industries surveyed. Students have the luxury of choosing from thousands of schools, yet schools are faced with a stagnating and declining population of high schools graduates to recruit from.
Those institutions that are looking towards the future and investing in their prospective student pool will continue to grow. Those pulling marketing budgets back may very well face increasing enrollment challenges and decreasing student numbers.
2) Inbound Marketing Continues to Add Value
We have all heard the phrase "content marketing" or "content is king." These statements could not be truer in today's landscape. Inbound marketing continues to prove its value for colleges and universities. This is the idea of using educational content that includes valuable articles, videos, and social media to drive ranking on search engines. This, in turn, sends prospective students to your website, which is optimized for conversion and is then followed up by an optimized admissions process. It seems like traditional search engine optimization (SEO) and sales, right? Well not exactly.
The Inbound Marketing Methodology refers to four stages: Attract, Convert, Close, and Delight. The first stage, Attract, is where students find your institution through articles, social media, or online ads. Thus, they begin researching you to determine if you are indeed, at the very least, a thought leader they align with.
Next, we Convert visitors into leads with relevant call-to-action and engaging landing pages. Offers like "click here to learn more", "download our program guide" or "schedule a time to speak with financial aid".
Thirdly, let's Close the deal, which in essence, is the beginning of a relationship with your prospective student. The admissions team comes in using marketing tools like marketing automation, email marketing, and a powerful customer relations management system (CRM) combined with their ability to nurture and help prospective students make the best choice. The result? They help you and the student determine the right fit, which means more of the right students enroll.
In the final phase in Inbound Marketing, we Delight. This stage is often overlooked. It is easy to focus on the next group of incoming students rather than continue to support and provide valuable content to the students you just gained. However, current students should be your biggest supporters and most vocal advocates. As such, they should receive content that is meaningful to them, in order to continue to nurture the relationship. In turn, they will engage on social media channels and begin providing user-generated content that increases brand awareness. This is a win win for everyone involved. The end result is they get the information and support they need, and you get positive reviews and support from happy students who tell their friends!
Unlike Outbound Marketing, at its core, Inbound Marketing is about the "right fit students "finding your college or university. It reduces friction in every stage of their process with the goal of helping prospective students find the institution that is right for them, even when it is not yours. The key here is understanding who your right fit students are by defining your student personas. This establishes where your content will go and what the message will be.
By incorporating these steps and methodologies, more and more schools are seeing their lead quality improve, conversion rates increase, and the right students completing the admissions process.
3) Social Media Marketing, Not Just For Lead Generation
Social Media Marketing is not new to Higher Ed. However, its use is definitely evolving. Platforms and user behaviors are constantly changing. For example, we have seen a significant shift of younger students on Instagram rather than Facebook or Twitter. Institutions with a social media strategy that develops their online communities, improves engagement with current, future and past students are seeing great results. The results just might not always be what one might expect.
Time and time again we have institutions tell us their social media campaigns are "not working." We dive in and see they are designed and messaged for student lead generation only, and not as a support channel in the enrollment conversion path. (Remember, in the Inbound Methodology, Social Media falls in the Awareness stage.) Since Social Media plays an integral part in the lives of millennials and Generation Z students, sources such as Youtube, Instagram, and Facebook influence a student's decision, we know that. But, social media is not where prospective students want you to sell them. It is where they want to experience a community and determine if it is where they want to be.
Thinking back to the user-generated social media content, current students and alumni are amazing for this and it gives prospective students a real view into your school. What's it like to be a student? What events do they have? Is the campus supportive? Is it safe? Is it fun? When prospective students experience an active and engaging community they connect with, they are far more likely to consider your institution seriously.
Unlike paid search (PPC) marketing where someone is searching for an answer to their question like "best school for marketing" in real time, social media is passive. That makes a social channel great for re-marketing to prospective students who already inquired. Again, not with an enroll now message, but rather this is what life at your institution is like. More institutions will make this shift in their social media strategy to better utilize their budgets and serve their social communities.
4) Authenticity Is Absolutely Essential
We can't express this one enough. Authenticity in Edu Marketing is quite literally the difference between reaching the right students and not. Fortunately, more and more schools are embracing and benefiting from merely being who they are. That is the true brand of an institution. The schools showcasing their core principles to prospective students are growing. The days of "enroll now" infomercials are long gone with today's students, thankfully.
The institutions that are excelling have websites, social media channels and paid advertising that accurately reflects who they are. They also authentically represent who their students are. For instance, having videos that dive into student life at the campus begins building an emotional connection with the right prospective students. We're in an era where students look for and expect authenticity.
So why this approach over "enroll now" or "seats are filling fast"? There is no question urgency is an element in any sales or admissions process. There is also no question that well-informed students enrolling in your school are better for everyone. It improves academic performance, retention, graduation and ultimately employment rates. Higher education marketing strategies must consider these outcomes as shared goals and tailor their processes to ensure the best outcome for everyone involved. Authenticity covers all of those bases.
5) Over-The-Top-Advertising
What's the new marketing channel? Over The Top (OTT) advertising. Still early in its evolution, OTT is quickly becoming a viable marketing strategy for educators as more and more people cut or augment the traditional TV cord. Hulu alone ended 2018 with over 25 million paid subscribers in the United States. With a digital marketing engine behind the platforms, they provide highly targeted marketing option for schools.
Today's students are technologically savvy. In surveys we have conducted for institutions, the acceleration of Hulu, YouTube, and Vimeo as primary video channels is amazing. These types of platforms have multiple advertising options advertisers can use. There are still kinks to be work through with OTT advertising but what is crystal clear is that OTT viewership is growing at a staggering rate. It is a new and exciting opportunity to reach students in a completely new way. More school marketers will begin to test and see the value of positioning their brand there.
Bottom Line
The face of education marketing is going to continue to change and at more rapid rates. As student demographics change and institutions funnel more resources toward top-notch marketing experts to oversee their initiatives, institutions are spending a record-setting amount of money on their marketing platforms to remain competitive. Whether you are a State University, Community College, Private or Non-Profit Institution, creating an Integrated Marketing and Admissions Plan has never been more critical.
If you would like to learn more about the current trends in education marketing and what it means for you, we would love to chat. We can help you launch a customized digital marketing strategy that will set your institution apart from your competitors. We aren't just education marketing experts. We are education growth partners!
Is your 2019 marketing strategy on track?