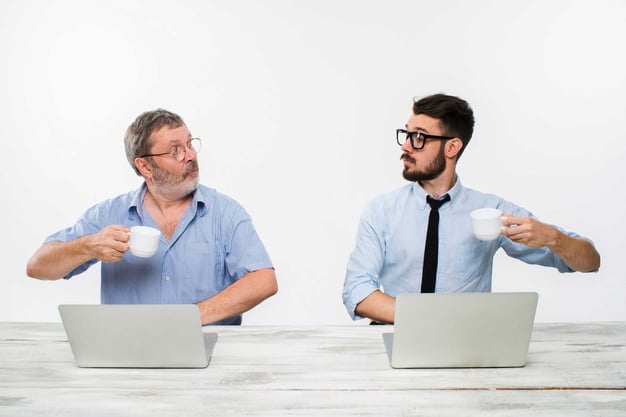 How To Leverage Education Lead Generation Companies
Inbound marketing has seen a rapid rise in higher education in recent years. Its focus on value verse promotion is especially effective for prospective students and their families, who are about to make a significant life decision.
That doesn't mean it has to live on its own. In fast-paced student recruitment cycles, additional layers can help to speed up the process of generating leads and nurturing these leads through the funnel. PPC marketing with Google and Facebook Ads, for instance, is a perfect example of augmenting organic traffic tactics for faster results as the long-term education lead generation strategy begins to kick in.
In addition, inbound enrollment marketing is flexible. Many of its concepts apply just as well, and sometimes even better with hybrid approaches that include additional, more immediate strategies to reach your target audience and generate leads.
The Basics of Lead Gen Inquiries
Colleges and universities are always looking for inquiries. The greatest viewbook and communication plan matters little if you don't have the audience to send it to. That's how lead-gen vendors like CollegeXpress, Peterson's, and eLearners are sustaining their business.
The premise these companies sell is simple: "let us get you the leads, and your admissions or sales team can focus on converting them." Any admissions and higher ed marketing professional has heard the pitch in one form or another at conferences, through emails, and in sales calls.
These leads can be valuable to your recruitment and marketing efforts. But that's only the case if you know what to do with these leads once they enter your system. Inbound marketing can be a valuable tool, but only if you understand a few core truths about inquiries from this source, especially as related to its alternatives.
4 Truths About Leads from Lead Gen Vendors
1. They've Already Raised Their Hand
2. You're Not the Only Fish in the Pond
3. The Information They Want is Specific
4. You're Likely Receiving Them After the Fact
They are not inquiries from your website, who are very consciously seeking you out as a college on their shortlist. They're also not purchased names from a College Board database, where they may never even have heard about your school. In reality, they're somewhere in the middle.
Lead gen vendors compile inquiries through several sources like websites, paid ads, landing pages, and different lead magnets. Most importantly, though, they all share a few truths. Understanding these truths is the first step to making sure you build a marketing strategy designed to accommodate them.
1. They've Already Raised Their Hand
CAN-SPAM laws prevent the collection of and communication to anyone who has not given consent to it. That is true for lead generation, just as it has to be true for your own marketing efforts. That, in turn, means one thing: the leads you receive have already raised their hand. They have identified you as a college worth learning more about, and are waiting for your communication.
2. You're Not the Only Fish in the Pond
While they want to learn from you, you can be almost sure that you're not the only school they want to engage with. Most lead gen vendors generate inquiries through college search sites that make it easy for prospective students to raise their hands. That ease of inquiry, in turn, means leads from these sources will do the same for every college they're even remotely interested in. While they want to hear from you, they'll also be hearing from many of your direct and indirect competitors.
3. The Information They Want is Specific
By the time you receive the inquiry, they already know some high-level information about you. The vendor might have gathered their contact information through a college profile page, or an initial reach-out email. Either way, that contact probably provided just enough information for them to click 'learn more.' Now, they want actual follow through on that action step.
4. You're Likely Receiving them After the Fact
When a prospect clicks learn more, they expect an answer fast. Exactly how fast depends on which study you believe, but most experts estimate the ideal response time to be between 30 minutes and 5 hours. That's not always possible when working with lead gen vendors, who often send weekly lead summary reports. Any communication outreach to them has to account for that delay and perhaps even openly acknowledge it.
How to Maximize Third-Party Inquiry Success Through Inbound Marketing
2. Maximize Your Existing Information
3. Guide Your Prospects To Your Website
4. Focus On Comparative Messaging
Higher education marketing is at its best when it's customized. The same is true in this instance, in which a specific set of inquiries that share the common truths above both requires and deserves specific attention.
These are not SAT buys, nor are they high-likelihood inquiries from your website or college fairs. They live somewhere in the middle, which makes the utilization of inbound marketing campaign strategies a perfect fit - if you know how to incorporate them. Focusing on valuable content marketing, conversion rates, and your calls to action will play a huge part. These tips can get you started.
1. Build a Custom Email Flow
In other words, don't treat these types of leads as regular inquiries. Their knowledge level about your university is more high-level, and needs more refining as a result. Building a custom email list flow that introduces your college more specifically, and encourages more direct action (such as a campus visit) tends to be successful.
2. Maximize Your Existing Information
As long as you work with the right vendor, you will have some information about your leads. That might include the high school or general location of prospects. But even if you just have their name, leverage it. The majority of online users want and need more personalized information.
So add custom merge fields into your emails, segmenting your third-party leads based on common characteristics, and even building different types of content on your website pages.
3. Guide Your Prospects to Your Website
For most colleges and universities, the website is the central hub of all enrollment marketing. And yet, unlike 'regular' inquiries, these leads might not have even seen it yet. All of your communication with them should include 'learn more' type links to web pages like your program list, accolades, cost and financial aid section, and more. It's the easiest way to deepen their knowledge as prospects request information about you.
4. Focus on More Comparative Messaging
Finally, account for the fact that for these leads, your school is far from the only fish in the pond. Most inquiries from your website already have you on their shortlist, but this group is still casting a wide net. Don't shy away from messaging that compares your costs, on-campus experience, and brand promises.
Are You Integrating Lead Gen Partnerships into Your Inbound Marketing Strategy?
The most successful school marketing strategies start with a thorough consideration of your audience and their current situation. The same is true here, as inquiries generated through third-party vendors need a very different strategic and messaging approach compared to some of your other lead sources.
That integration takes time. At the same time, it's absolutely crucial to make sure that the money you spend on the third-party partnership actually makes sense. Understanding the above truths and incorporating inbound marketing prospects can go a long way towards realizing positive ROI and building your enrollment funnel.
If you would like to learn more about integrating lead generation vendors into your marketing strategy we should talk. We aren't just education marketers. We are education growth partners!